The difference between having a podcast and having a profitable podcast
Welcome to our latest podcast, High Ticket Media Mastery.
There is a huge difference between having a podcast and having a profitable podcast, There is a huge difference in making marketing videos that grow your business and influence and those that are simply not effective. You can make self-aggrandizing social media posts or you can invest in social media to grow your influence and value in the market place.
In this podcast, we're going to focus on creating media specifically for those who offer products, services, and events $1,500 to $50,000 and above and how you use highly-targeted Podcasting, marketing video series, sales strategies, content creation all focused on connecting with the top 10% of your ideal clients.
The High Ticket Media Mastery Podcast will be a weekly podcast and we're going to do things a little different than any other podcast out there.
We're going to be demonstrating four different podcasting formats that we actually help our high-ticket coaches, consultants, trainers, and business owners with on a daily basis.
We'll be sharing our media strategies, interviewing real subject experts who clearly demonstrate their authority through results, and every month I'll be sharing inside tips that go deep and how we use them so you can raise the perceived value of your brand with your media.
So if you're ready to take your podcast, video series, social media, and your high ticket sales strategies to an elite level to be seen and heard by countless more ideal prospects, book a 30-minute call with Matthew
Visit https://authoritymarketingfilms.com/10x to get your 10x Product Ladder Framework PDF and learn how to offer the right product, to the right person, at the right time for the right price.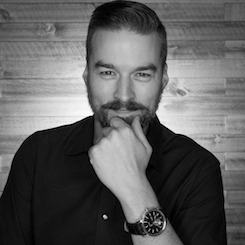 Latest posts by Matthew J Peters
(see all)