When I started out as a high ticket service provider, I really didn't know what to do with that money that came in. When the deposits were made, I'd play cool and celebrate, but I really didn't think I was worth getting paid for something I loved doing. I did everything I could to bring my accounts back down to what I thought I was worth.
Having that non-belief in my value really cost me a lot as well as cost the people I could have served.
In this episode I share with you some of my aha moments, some of my struggles and poor business decisions and what two things to keep at the forefront when the money does start rolling in.
Click below If you want to elevate your media, book a 30-minute strategy call with Matthew J. Peters
Visit https://authoritymarketingfilms.com/10x to get your 10x Product Ladder Framework PDF and learn how to offer the right product, to the right person, at the right time for the right price.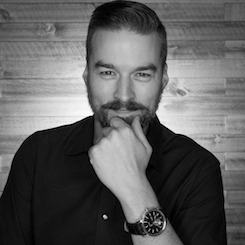 Latest posts by Matthew J Peters
(see all)