OUR PURPOSE – why we exist

To assist experienced coaches, consultants, & trainers in becoming recognized as trusted authorities
 of integrity in their industry
OUR VISION – where are we going
Building environments where brilliant leaders share ideas, produce, innovate, train, collaborate, and communicate more clearly bringing even more freedom, opportunity, collaboration, and individuality to every corner of the world
OUR MISSION – how we do it
We assist leaders in discovering what their pure message is then create the appropriate methods to expand the reach of that message through our programs & services
OUR CORE VALUES
Integrity. We do what we say in alignment with self and company values
Prioritize Family. You only get one time around, at work be engaged in your work, at home, be engaged with your family. 
Pursue Excellence. Lead the industry in results and customer care
Customer Gratitude. We serve our customers with gratefulness that we get to serve them
Fierce Loyalty. Honoring those who have earned the right – both our team and customers
Personal Service over Systems. The system is the default until the scenario calls for upgraded, personalized attention
Foundations of Trust. We trust that our team members will do what is right
Reward Exceptionalism. For those who go above and beyond, compensation increases.
Matthew J Peters
CEO & Founder of Authority Marketing Films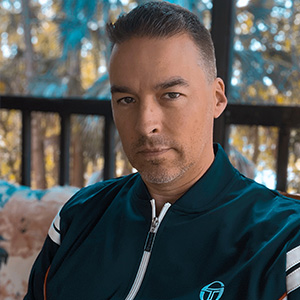 Academy Award winner and two-time Amazon best-selling author, Matthew J. Peters helps elite-level entrepreneurs become the Preeminent Voice in their space.
His media and messaging strategies focus on clear communication and compelling calls to action directed to the top 10% of the market through the use of strategic videos, podcasts, social media, and magazines.
His clients learn how to amplify their know, like, and trust factor as the authority powerfully and with integrity.
You can learn more about how to elevate your message and expand your influence at Authoritymarketingfilms.com.
Excellence attracts. It is fanatically followed and is admired by peers and prospects alike.
We have learned years ago that creating beautiful media is just one part of the success equation; that media has to be found by ideal prospects you desire to work with.
When your desired prospects find you, they need to find you ultimately relevant to them in their situation right now and they need to have clear and compelling next steps to take them closer into working with you.
We create messages with omnipresence. We expand your reach, exposing your products and services to worldwide markets and increase revenue through dynamic sales funnels.
Matthew's formal background in filmmaking and intuition for client attraction position AMF as the go-to company for experts who desire an omnipresent brand and message.
In addition to his skills in film and marketing, Matthew is an avid podcaster, published author and has been featured on dozens of business blogs, podcasts and in international magazines.
Our work creates legacies that elevate humanity to an even more brilliant place. Our commitment is reflected in the work we do for our clients as well as in the way we live our lives.
When he's not creating or working with clients, you can find Matthew investing time with his wife Debora, his teen children, writing music, working on his next screenplay, and enjoying the simple pleasures of coastal life.
Matthew's Latest Book:
More Clients Today
Podcast Interviews:
The Chiropractic Success Summit
Tony Teegarden – Expert Empire from Zero
The Entrepreneur Unleashed
Growth Bomb Radio
Awaken Your Alpha
Growing Your Empire
School for Startups Radio
The Entrepreneurs Radio Show
Matthew's Podcast
The Preeminence Podcast
High Ticket Media Mastery Podcast
Matthew is a Director and Communications Strategist. He offers limited individual coaching, organizational consulting, speaking, and group training online and live, holds 1-Day Seminars & Multi-Day Workshops, but focuses most of his time on producing content with his top clients.