In this episode, I share with listeners how I sold my first $100,000 in products and services in less than 30 days.
I talk about the mindset, my financial situation of making $24,000 in the previous 12 MONTHS!
I share the one small hinge that swung the big door and changed my financial destiny.
I read from my book, "More Clients Today – 47 Free and Cheap Premium Client Sources & The Simple Strategies to Get Even More Clients Starting Today."
Whether you're making in the mid to high five figures a month or if that is one of your goals, take a listen to this week's podcast.
I'm keeping it fresh and real.
This is podcast version 2 where I read from a book.
IF you have written a book, you have everything you need for a profitable podcast, a year+ daily social media posts, and the outline of your high-ticket product or service.
Click below If you want to elevate your media, book a 30-minute strategy call with Matthew J. Peters
When you're ready to get some help with your podcast, your platform, your profit funnel, or video series to attract the top 10% of your market, reach out to us at https://authoritymarketingfilms.com/contact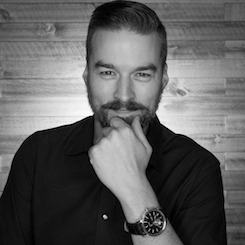 Latest posts by Matthew J Peters
(see all)