When I started my coaching several years ago, I had no clue how to communicate my value.
I knew I needed to "get out there" which in my mind was to post on social media, create more videos, be a guest on pocasts, write a book, speak on stages, and on and on and on.
I did a lot of that – randomly. As a matter of fact, I was not only inconsistent with how and when I posted, I was random with my messaging, I had no established brand, poor quality images, and never made an offer because I didn't want to seem salesey. 
And if you're like me I can guess that you're a professional, getting results for fewer clients than your calendar allows, you're charging less than you would like to, and it's not clear to people how you can help them – even the people who know you.
And like me, you're posting on social media, creating a few videos, doing a live stream here and there, you may have been on a few podcasts or even written a book. 
The problem is, you don't know what else you need to do on top of all of that to actually grow your coaching, consulting, or training business and charge the higher fees you see others charging out there.
How do you stand out from all of the noise?
How do you get people to desire to work with you?
You see, 10 years ago, I was known as the "iPhone Video Guy." 

I had come out with an info product called Smartphone Video Producer, followed by Video Ignition. 

I sold hundreds of my programs, but at $97 – $197 each, it was near impossible to make a living – let alone have a thriving lifestyle. 

After investing more than I made in the previous year into a new coach, I made the shift from those $197 info products and $97 four-day cash machine deals to charging $1,800 for 90 days of coaching, to $10,000 video product, to $5,000 3-day small group events, to $ 18,000-year masterminds to selling a $67,000 video service.
Jumping from a $97 fire sale to $67,000 in 4 months was both an internal shift and an external one. I first changed my mindset from selling a product, a commodity, to offering a result that would bring my client a 10x – 100x return on their investment with me.
Externally, I had to make the switch from the nice kid next door who'd do things for free, to the CEO of an exclusive media marketing company. 
My original "Brand"
iPhone Video Guy – January 17th
My Facebook Header – January 19th
Zero Likes, Zero Comments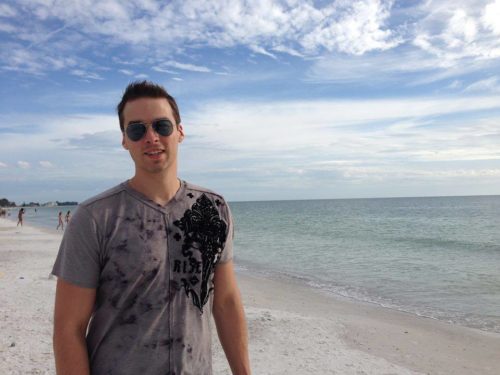 My Facebook Profile Photo – January 7th
30 Likes, 1 Comment
My Facebook Profile Photo – January 18th
20 Likes, 2 Comment
Instead of simply coming up with interesting imagery myself, I look to be inspired by people and brands that I wanted to borrow from their work, their research, their million-dollar campaigns, and ride on the coattails of their expertise. 
It was then up to me to then describe and direct the photographer and graphic designer to capture my vision. 
I looked into the typefaces used for Ralph Lauren, Audemars Piguet, Rolls Royce, and other luxury brands. 
Choosing black and white imagery with a bit of sepia tone and black or white text in luxury brand inspired fonts helped me with the first image for my rebrand from "Smartphone Video Producer" to "Authority Marketing Films".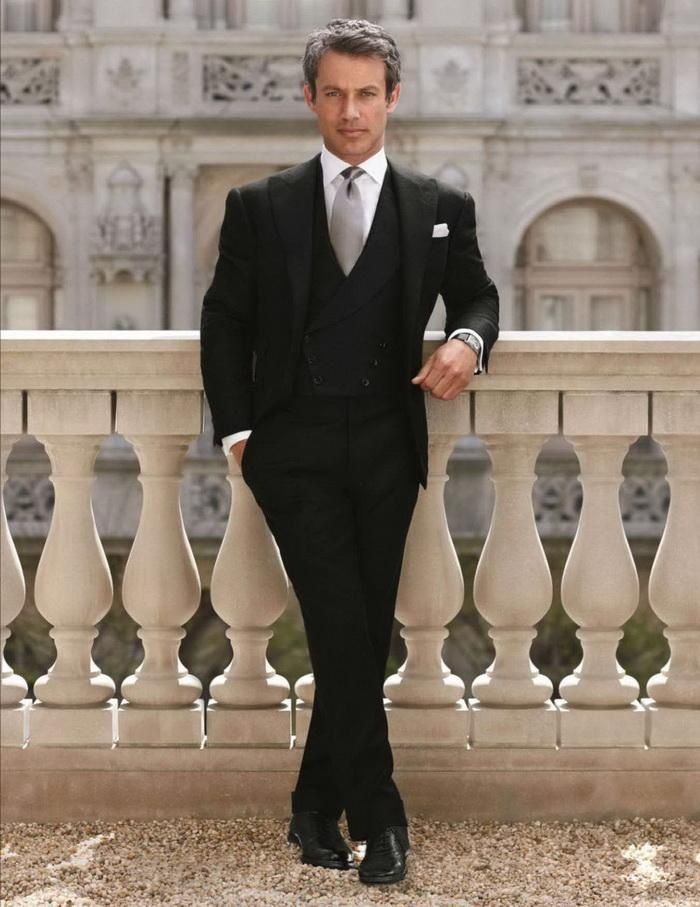 The key is to take your inspirations and combine them so you emulate aspects, but never copy them completely. 
"Steal like an artist" – because nothing is new under the sun. So, steal from the best!
The second and third images you'll see below were inspired by the character Rusty, played by Brad Pitt in the film, Ocean's 11. 
This aspect is more open and free, less conservative.
simply seeing each of these images draws from the same original images. 
With my Color Palette and my Feng Shui Elements complete, I began buying the clothes that were the most supportive to the look and feel I wanted to go for.
I also worked for a woman's fashion designer for a year and learned quite a bit about how clothing is designed and how specific decisions are made in the fitting of the physical person and the statement they want to make. 
My dominant color is blue and my elements are water, metal, and wood. 
You can see how I attempted to use them before and after my rebrand.
My Rebrand 
Matthew J Peters, Founder & CEO of Authority Marketing Films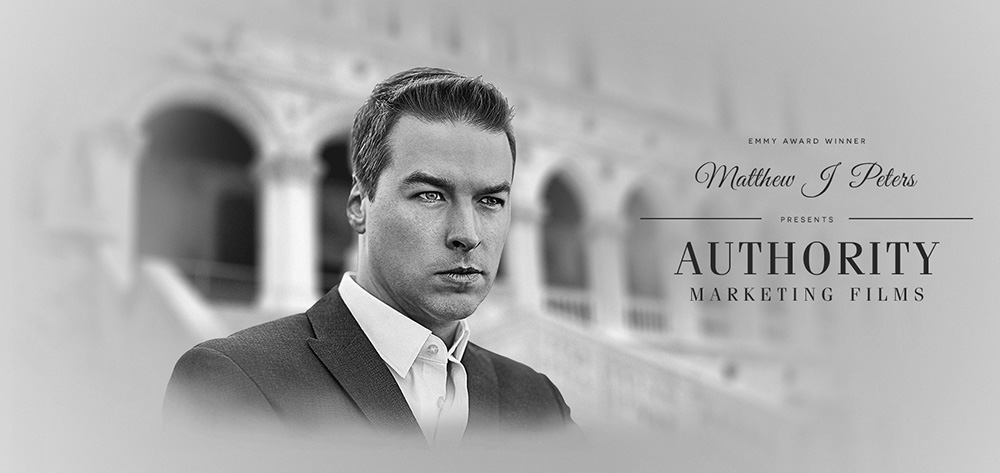 Facebook Header February 26th
141 Likes, 31 Comments, 3 Shares
Facebook Profile Photo February 10th
254 Likes, 57 Comments
Facebook Profile Photo March 19th
195 Likes, 26 Comments
The Facebook header image above brought me more high ticket business than much of my previous marketing efforts – simply an image!
When I chose to shift from BEING the little iPhone video guy (Smartphone Video Producer) to BEING the man who produces marketing through video at an elite level, everything changed.
Did I lose some followers in the transition? Yes.
Those who would have never invested with me were the first to unsubscribe.
I was tired of the off-the-cuff, thrown-together, good-enough 'Fiverr graphics look' that was congruent with tire-kickers, deal-seekers, and non-fits for high-level services.
I chose to elevate everything.
Being "good enough" wasn't, and still isn't me.
I went along with the marketers who supposedly knew better and recommended good enough as a strategy. I thought I must be wrong and copied what they did to fit in.
Online, perception is everything. Congruence is noticed, and real is rare.
This is the first image that I released after making the decision to go big and not look back. This was my new, elevated brand – Authority Marketing Films.
I love the Ralph Lauren look. Elegant, sophisticated, timeless, and highest quality.
Do you think an image like this could bring YOU more high ticket business?
From experiencing it myself and witnessing it with my clients, I know it will. People sitting on the fence will want to be a part of where you are going.
A new, elevated brand is a statement, a shot across the bow of mediocrity that you are boldly stepping up, into your greatness.
I worked with a photographer, and my graphic designer to create something uniquely me; imagery that matched my essence.
Colors, typefaces, messaging, music. Everything upgraded.
I also worked with an expert on attire, what colors work best for me, and even what elements support my brand.
This decision and this brand shifted my revenue drastically.
Why, I was finally in alignment, not pretending, not playing safe or small.
Why, this image is incongruent with freebies, fire sales, and 4-day cash machines.
This brand is a statement that elicits respect, expensive, world-class, and the desire to want the very best.
Your clients want to invest in the best. Haphazard, low-quality imagery doesn't communicate that; it communicates, forgettable, unorganized, and cheap.
If you are a coach, consultant, high-end service provider, or elite entrepreneur and this speaks to you, know that it is time to elevate your online identity.
The top 10% of your market are waiting for you to go all in and play in the big leagues.
Make a statement by getting your branding congruent with your essence and the value of your results. Get in alignment with who you are and where you are going.
Claim your independence from mediocrity.
I truly want the best for my clients and my instinct is to protect them from the status quo.
Whether you are launching a new high-level product or service, or want to elevate your entire brand identity, reach out to me.
The 7-Figure Brand Package
– Speak the language of your ideal clients
– Show them who you truly are. No more hiding
– Pinpoint the very best clients you want to serve
– Communicate your vision and values
– Create Premium-level and Elite-level products
Receive the assets
– Logo, Color Scheme, Typefaces
– Brand Standards Guide
– Social Media Channel Artwork
– Social Media Templates (square & story)
– Podcast Show Template
– Video Thumbnail Template
– Animated Video Intro
– Early video CTA graphic
– End video CTA Screen
– Video Lower Thirds
Image Coaching Session
– Best attire/dress colors for your skin tone & season
– Your feng shui elements