Unmatched Cinematic Media Syndicatied
Expanding Your Reach Through Syndicating Your Authority Message
Many online marketers go for the quick buck and use tacky techniques and inauthentic language to manipulate audiences into buying.
A local videographer may shoot beautiful videos of you, yet when it comes to the marketing angle, they can be clueless, leaving you with a video commercial or a few videos that fall short of your revenue goals.
Authority Marketing Films is different; we know you are in this for the long run and we build upon your foundation of excellence and value while protecting your name and brand and focusing on big revenue wins.
We help each client craft the perfect message that resonates with the top 10% of ideal clients and gear every piece of media for maximum relevance and prospect conversion.
In short, we offer the best of both worlds.
You are busy growing your company and serving your clients at the highest level, the last thing you want to do is spend your valuable time writing random posts or Livestream after Livestream without a cohesive single-focused goal. It's a gamble when you go at it all alone.
That is why experts worldwide choose us.
Together, we capture a series of 50-70 highly-relevant videos of you in one day and transform it into a year of powerful, clean, clear videos, podcasts, social media posts, stories and images each with a specific, compelling call to action.
We even have you work with our fashion photographer to capture you at your best in the studio, behind the scenes and in your element.
It doesn't stop there: Your video is scheduled like clockwork to be published on Facebook, YouTube, and LinkedIn. Each with detailed summaries as descriptions with built-in live-link calls to action.
That same video is converted to a weekly podcast with custom intro and outro different than just an audio version of your video. That podcast is syndicated on 8 or more of the top podcast platforms like Apple Podcasts, Google Podcasts, iHeart Radio, Amazon Music, Spotify, and many more.
Have an Amazon Alexa? Just say, "Alexa, play The High Ticket Media Mastery Podcast."
What you say in your recording is converted to text and transcribed for closed captioning. We also summarize your video in a 300-600 word easily-readable document for your blog, media descriptions, posts, and even magazine articles.
Your project producer and our magazine editor choose your top videos and create a beautiful magazine with the best in the industry layout and send it to print and also make it available as an online, interactive magazine.
Better than a book, your high-gloss magazine with your new photo on the cover can be handed to people as your calling card that stands out above and beyond a book because people will actually READ the magazine. They'll read about how you help people with your expertise and see your calls to action and your offers and ring you up.
The biggest challenge we've heard from clients was the concern of not having enough to say or freezing on camera the day of the shoot. Out of all of our productions, that has never happened because your producer and director get to know you, your strengths and challenges and know how to get you feeling at ease, clear and composed as the authority you are.
We specialize in you looking and sounding your very best.
The Authority Marketing Films team interviews each candidate to see if and how we can build their platform to create market preeminence.
Our clients offer programs, products, services and events that command fees of  $5,000 to $50,000 or more.
Many of those clients see an (ROI) return on their investment in this program in a few days or a couple of months from the date of their launch.
Why? Because they are now seen everywhere with a new elevated presence and a message that is a powerful, clear and on-point leading to congruent, compelling next steps.
You've waited too long for this already.
For the right expert, this is rocket fuel on the fire you already have going.
This is especially true for those who offer coaching and group-level access at $10,000 – $25,000 per member.
At Authority Marketing Films, we like to pair our service level to the fee charged for our client to receive from one new client, customer, or member.
Instant ROI is our favorite.
With a converting offer and an optimized sales process, this is the obvious next step for you.
If you're already investing $1,000 or more per month on ads that are here today and gone the second you turn off the flow of cash, having any trace of you disappear from existence along with them, this is your opportunity to leave your mark in evergreen, legacy media that will continue to grow month after month, year after year for you.
Anthea Horvat, of Queensland Australia
Business Coach
And as business coach, Anthea Horvat, of Queensland, Australia recently publically stated,
"This is one of the best investments I have EVER made in my business. We did over 50 videos that day AND they are still bringing me, clients  5 years on. Thank you, Matthew!"

Anthea Horvat
We are certain that our programs will be profitable for our qualified clients and are confident in every program we offer.
Our goal is for you to invest a little time and have the maximum effect in the world with your message.
Contact Us Here to see how Authority Marketing Films can assist you in creating a unified, elevated and compelling presence that creates in your market.
The following are some examples of the media we produce. All of the content below was created for our clients with 1.5 days of their involvement – including the magazine and podcasts.
Youtube Video Thumbnail Images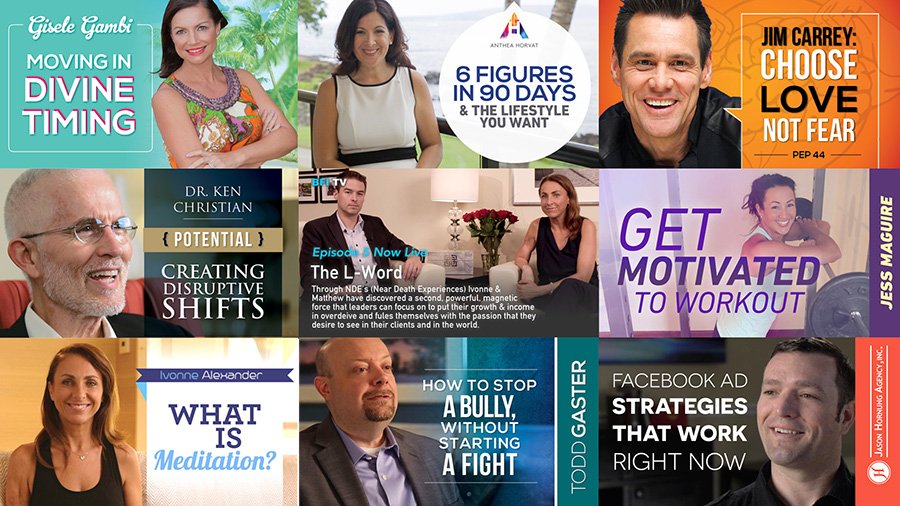 Ominpresent Social Media Channel Artwork
Professional, Optimized
Youtube Channel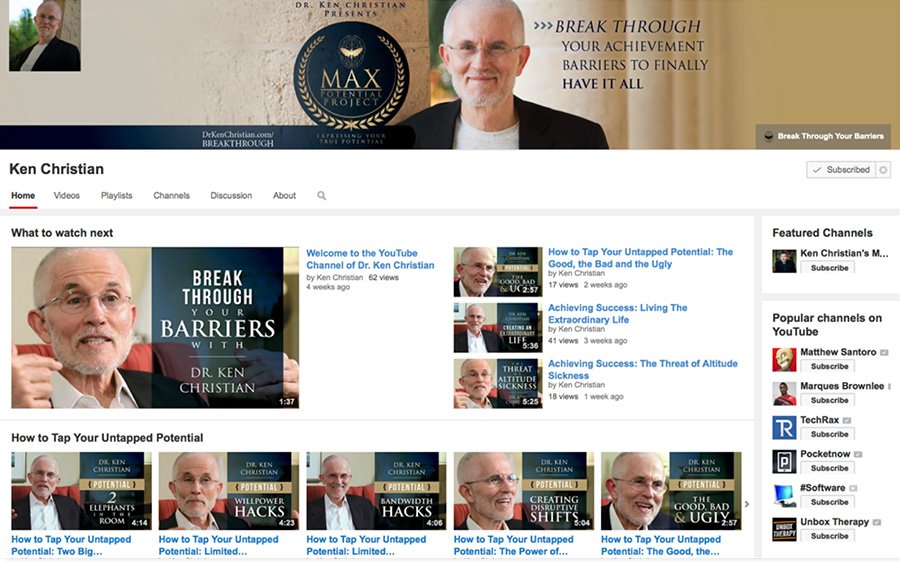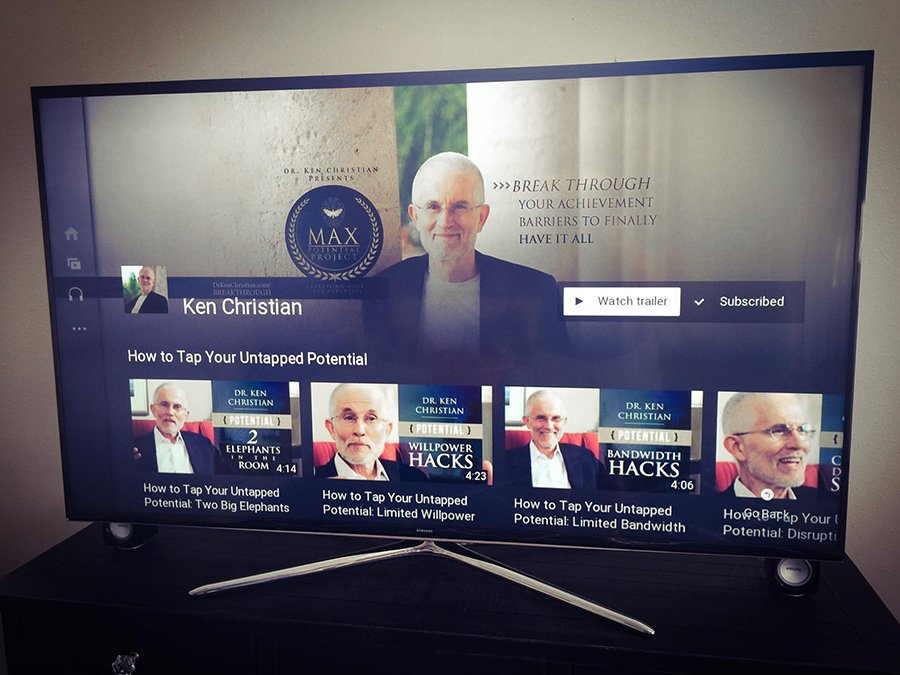 YouTube Channel As it Appears On 65″ TV
Your High-Quality Printed Magazine
We start our celebration of completion with a photo of the number of videos captured!
Creating as many as 75 videos in one day takes a lot of energy. However, when you're done with the video shoot, you're done with your media for a year or more.

Now off to our VIP Celebration!