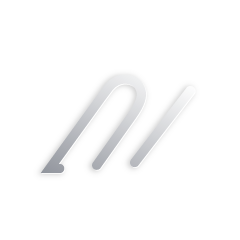 Done With You
Ascend the ranks in your industry and be recognized as the go-to expert through professionally-engineered client-attraction videos. Have more people find you, watch your videos, understanding your clear message and resonating with the RIGHT potential clients.
Create a series of highly targeted videos that WE SHOOT TOGETHER and get simple and effective training on how to create beautiful, powerful and profitable videos on your own and into the future.
Over the course of 3 days, we will…
Clarify your messaging
Write a compelling calls-to-action
Identify obstacles and map out growth opportunities
Capture up to 20 cinema-quality videos in our studio on with multi-angle Canon cinema cameras
Shoot professional photos
During the training, we'll have you set up lighting, properly mic the on-camera talent for clear and clean audio and choose camera settings that you can use to create your own ongoing videos.
We will even ship you a studio kit to your home or office so you will have the same equipment we train you on.
Following the 3-Day training and production event, our team…
Creates Video Graphics and Thumbnails for each of your videos

Custom YouTube Channel Art

Optimizes each YouTube video

Animate your logo for professional video intros

Transcribe each video

Professionally Photoshop 3 images from your photoshoot

Hand you a copy of the raw footage and photos on a USB drive

Schedule your  follow-up phone call with Matthew

Schedule your call with Producer
You will also have up to 30 days of access to the Secret Facebook Group
We even build-out your professionally-branded YouTube channel.
If we capture anything short of 20 videos during your studio time, you can shoot videos on your own at home and upload them to our server and we'll do all of the graphics, professional editing and calls-to-action for you.
We give you simple instruction and individual feedback BEFORE ATTENDING so we will create videos that represent your quality brand that you are truly proud of here in our studio.
Our goal is to equip and empower you to do it on your own and have success with your marketing media following the event OR DIRECT videographers yourself when you return home.
>>> Get Your YouTube Channel Optimized for Traffic & Profit <<<
The Ascension Program is designed for those who want the expert's assistance through the process from beginning to end